To symbol World Biodiversity Day, a newly expelled stop-animation brief film engages with immature viewers on a inlet of pollination and a purpose in a planet's well-being
Tara learns of pollination from a bat
A review about a birds and a bees might sound like a unavoidable speak relatives have with teenagers. But in a context of meridian change and flourishing ecological challenges, it is a review indispensable in sequence to know a purpose of these pollinators. While it sounds rudimentary, a brief film seeks to change this perspective. Sharanya Ramesh's charcterised short, Carried With The Pollen that was expelled on World Biodiversity Day (May 22), highlights a many creatures who capacitate a routine of pollination opposite a world.
"The film is partial of an beginning by a Biodiversity Collaborative in organisation with a supervision as good as a Rohini Nilekani Philanthropies that wants to teach people about environmental issues by art," Mumbai-based Ramesh informs us. The film follows a immature Tara, a propagandize lady who daydreams her proceed into a different universe of pollinators from birds to bees and mammals. Educative and innovative, it is Alice in Wonderland with an ecological message.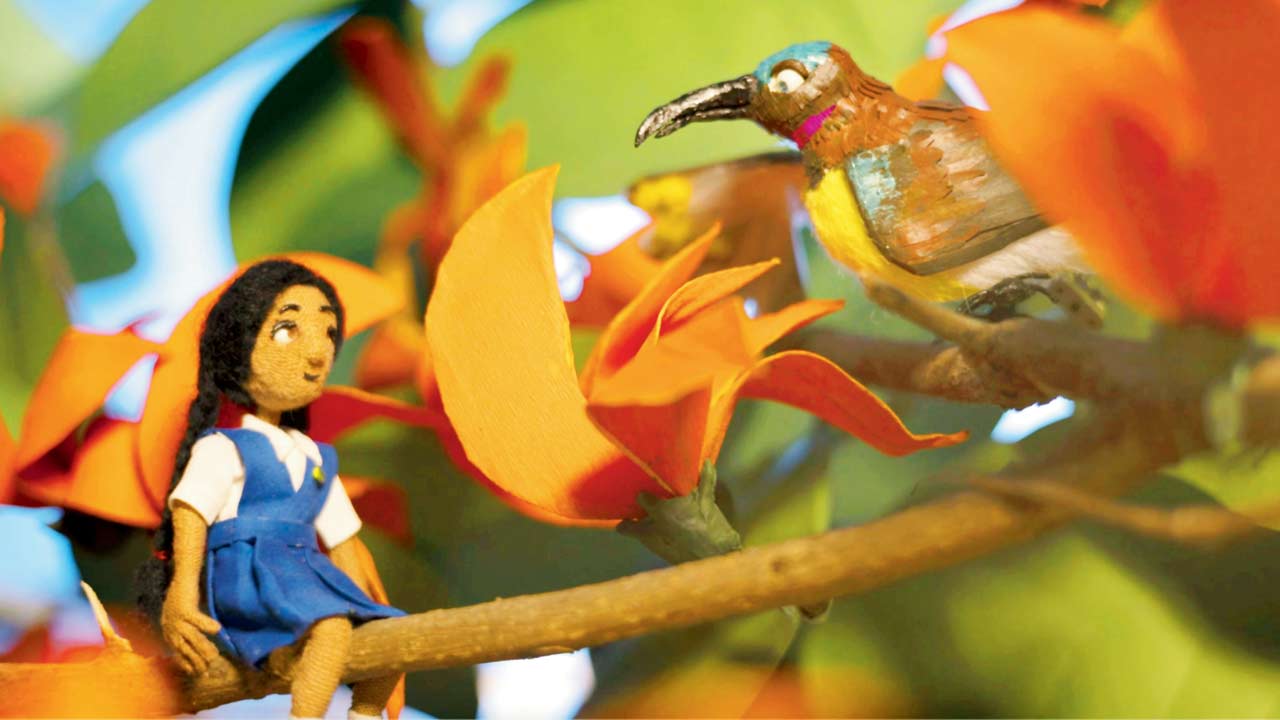 A still from Carried With The Pollen
Qualified in stop suit animation from a School of Visual Arts, New York, a filmmaker's qualification matched a cultured to liven adult an differently dry theme for children. "The thought was to benefaction all a creatures that are pollinators, in contrariety to what we know to be only bees and flowers. There are so many some-more than that," she says. One of a elements is a emancipation of a pivotal pollinating representative — bats, foul maligned in a new pandemic, Ramesh adds.
It is mostly engaging how investigate and creativity combine. For a filmmaker, this meant changing her proceed and meaningful when to step back.  The objective, she admits, was to not let her visible ideas bushel a summary researchers wished to convey. "My inputs were singular to a suggestions of regulating a small lady as a protagonist, or regulating her dreamscape to try a healthy world," she adds.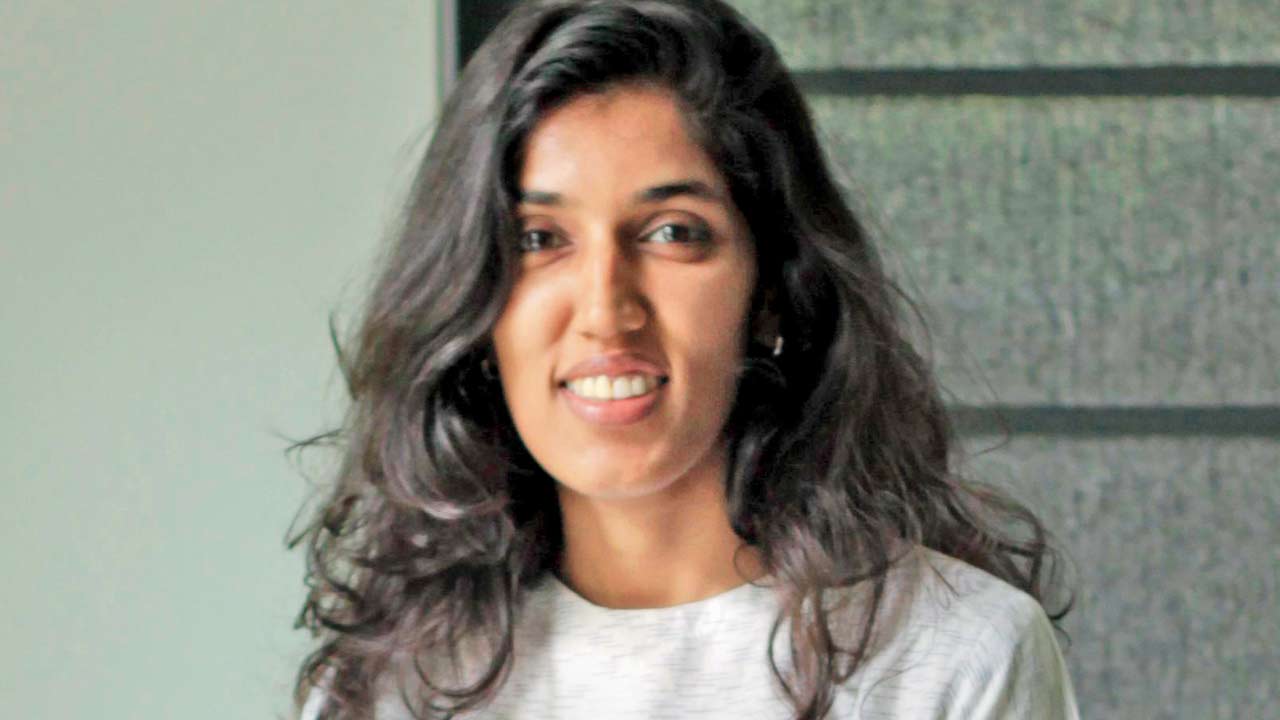 Sharanya Ramesh
The stop-motion plan spanned a duration of 3 and a half months, involving a filmmaker and her meagre organisation of dual (an partner executive and a song director). "Stop-motion is a really normal form of animation. A lot of record has now come in to make life easier. Easy being a relations word, given it is still utterly time-consuming," a filmmaker laughs.  She tells us to keep an eye on her amicable media for behind-the-scenes pictures.
In further to amicable media, a brief film will be common with schools opposite a city for a loyal assembly — children. With another partnership in a works, a filmmaker sounds vehement about a opportunity.
Log on to: @BiodiversityCollaborative on Youtube
Nature in short
Aboshesh (Remains) (2020)
This charcterised brief tells of a companion lives, of people, animals and inlet in a Sunderbans, by a viewpoint of dual children who ramble into a timberland and learn a guardian, Bonbibi. The film outlines a need for ecological coexistence. 
Log on to: @WildlifeTrustofIndia on Youtube
Wade (2020) 
Kalp Sanghvi and Upamanyu Bhattacharya's brief won a prestigious Satoshi Kon endowment for Best Short film, and righteously so. A dystopian story about Kolkata being rendered unliveable when sea levels rise, it tells of  the difficulty of refugees when they come opposite a stranded tiger on a flooded street.
Log on to: @shortoftheweek on Youtube
See Animals (2019)
Scott Wenner's brief is an artistic description of a many class that make Earth an existent paradise. The turn in a finale reminds us because this bliss needs to be protected.
Log on to: @ScottWenner on Vimeo

<!–
.poll-error{
color: red;
}
.radio-form-wrapper {
list-style: none;
padding: 0;
margin: 0;
font-family: "BentonSansCond Medium";
font-size: 16px;
}
.radio-form-wrapper li {
border-bottom: 1px solid
margin-bottom: 10px;
}
.progress {
display: -webkit-box;
display: -ms-flexbox;
display: flex;
height: 1rem;
overflow: hidden;
font-size: .75rem;
background-color:
border-radius: 0.25rem;
}
.poll-progress {
width: 30%;
display: inline-block;
margin-top: 8px;
height: 11px;
}
.poll-yes-repeat {
width: 8%;
display: inline-block;
text-align: end;
}
.font-green {
color: green;
}
.font-red {
color: red;
}
element.style {
}
.poll-yes {
width: 60%;
display: inline-block;
}
.font-blue {
color:
}
.poll-display {
display: none;
}
.width-submit{
width: 25%;
color: rgb(255, 255, 255);
background-color: rgb(0 102 178);
border-color: rgb(0 102 178);
}
@media shade and (max-width: 480px) {
.width-submit{
width: 100%;
}
.poll-progress {
width: 30%;
}
.poll-yes {
width: 50%;
}
.poll-yes-repeat {
width: 14%;
}
}
–>