As Mumbai's oldest museum celebrates a 150-year-long legacy, we debate by a new visible spectacle, A Hall of Wonder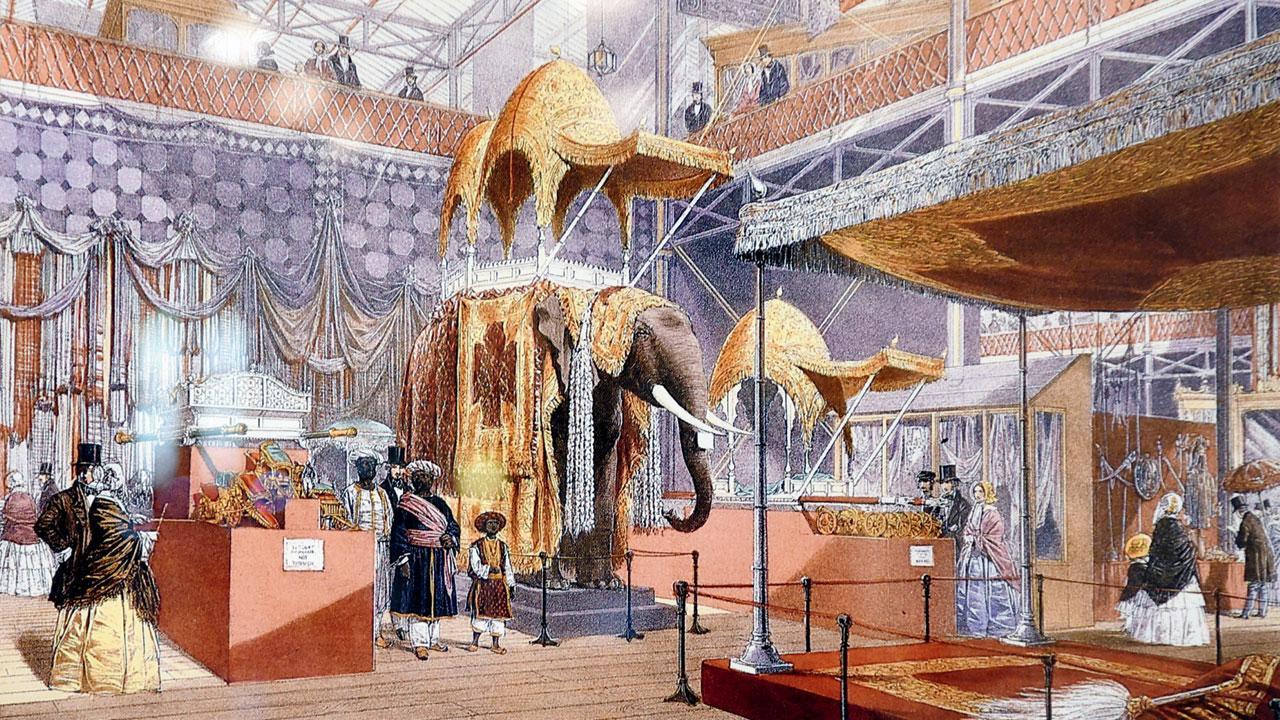 View of a South Court, an painting from Dickinson's Comprehensive Pictures of a Great Exhibition of 1851 in London. Bearing testimony to a Western gaze, a elephant symbolises an prosperous oriental India. Pics/Sameer Markande
Wandering into consternation is one of those few fast relations we build in a lifetime. And hark; we hear that summoning ding of warn any time it signals. A new arrangement that owes a name and impression to a quote by Dr George Birdwood waves us into a ancestral maze. Long ago, Birdwood had pitched Dr Bhau Daji Lad (BDL) Mumbai City Museum (then Victoria and Albert Museum) as 'a gymnasium of wonder' in a botanical garden to lift supports for a repository. Fifteen decades on, a museum bookends a tour with unpublished exhibits that etch a gallery as a pivotal square of a Rani Baug quarters, heralding art and enlightenment by a past, benefaction and beyond.
At a entrance, a work called Mistry Ke Haath by Sheba Chhachhi greets us with a devious explanation on a fallouts of a Industrial Revolution. As mills and factories began to close emporium in Bombay, Chhachhi photographed an impoverished workman holding his ID card.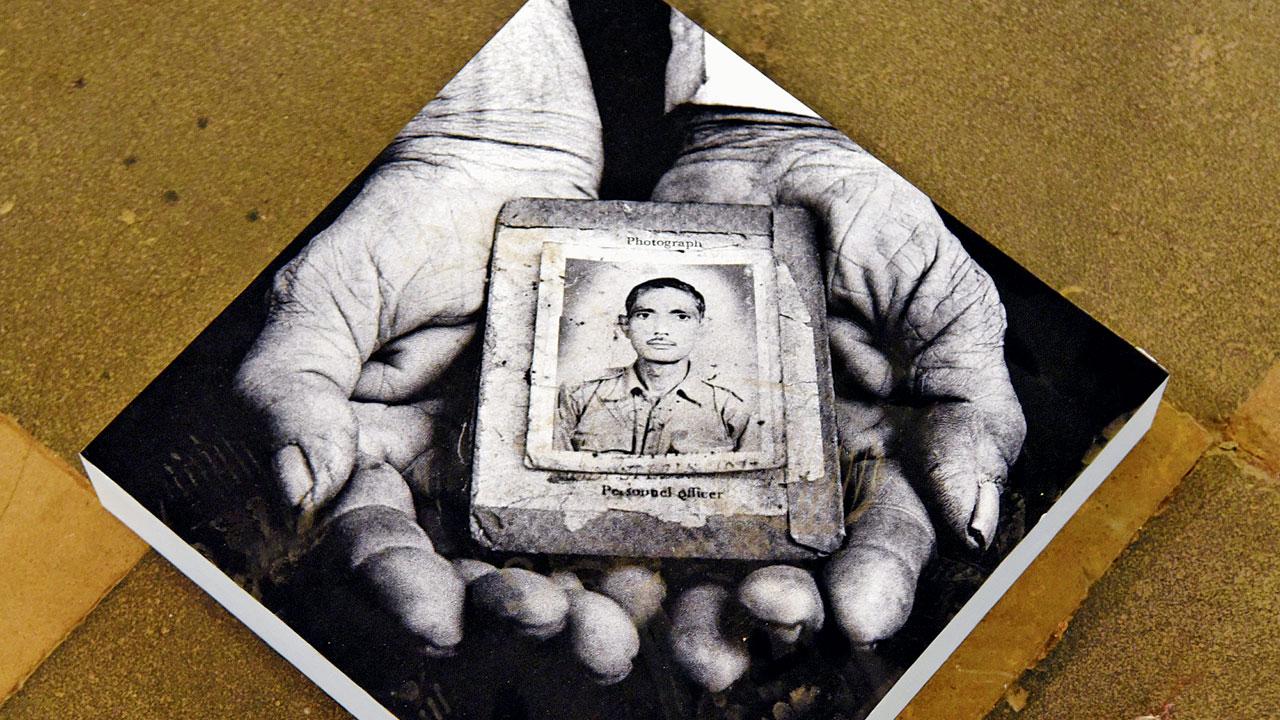 The acquired square was initial showcased during a museum in 2011. In memory of many such faceless workers, a imitation of a design was done to resemble a distance of a tile for a seamless embossed building segment.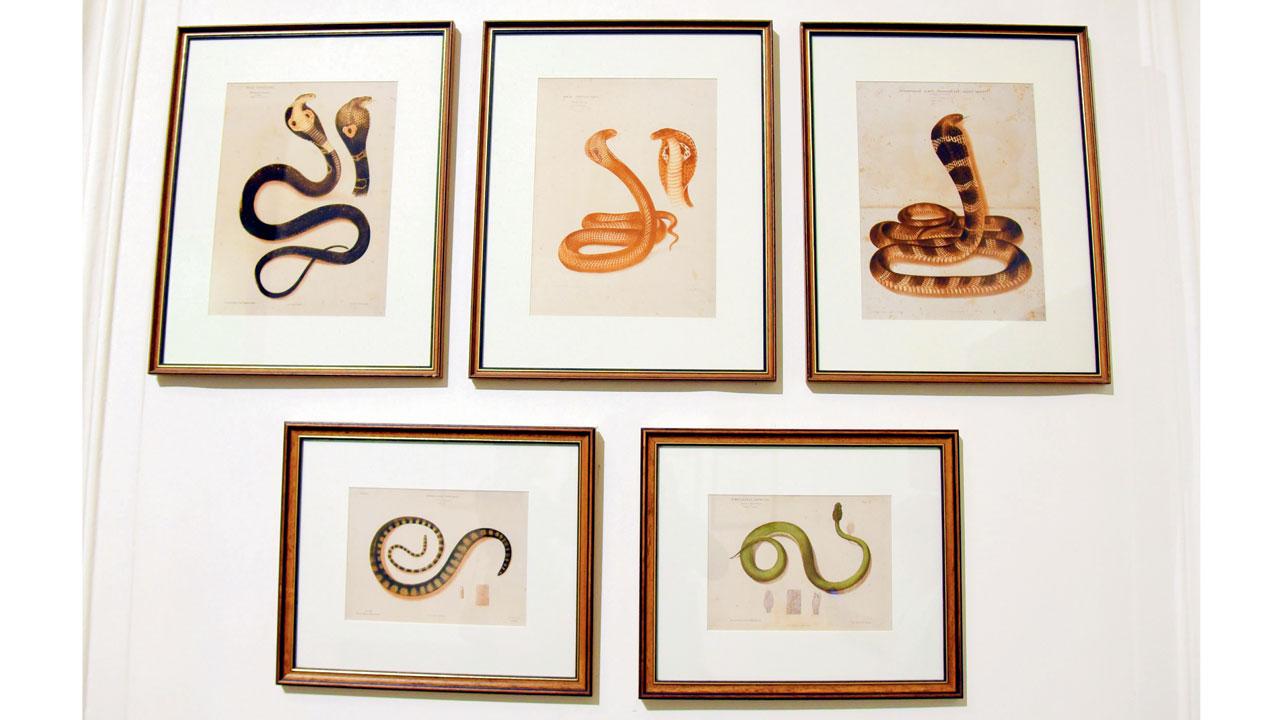 Back in a day, a gallery hold a counterpart to Rani Baug's botanical garden — a place to learn healthy history. Not usually taxidermy samples, a museum also had live vicious snakes on display. The use was dropped after a lizard bit a staffer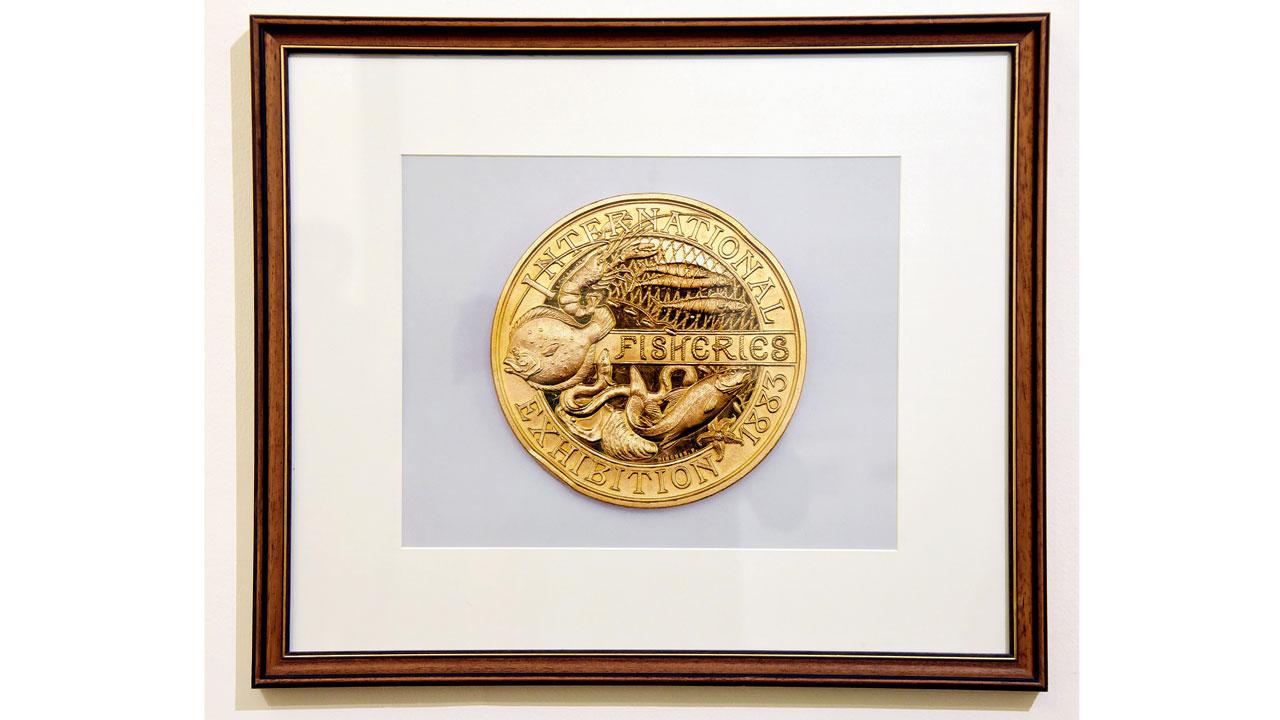 All that glitters can infrequently be gold. With engravings of bombils, pomfrets, and a fishing net, this is a usually bullion award a museum boasts of. The award was awarded to a gallery during a International Fisheries Exhibition in 1883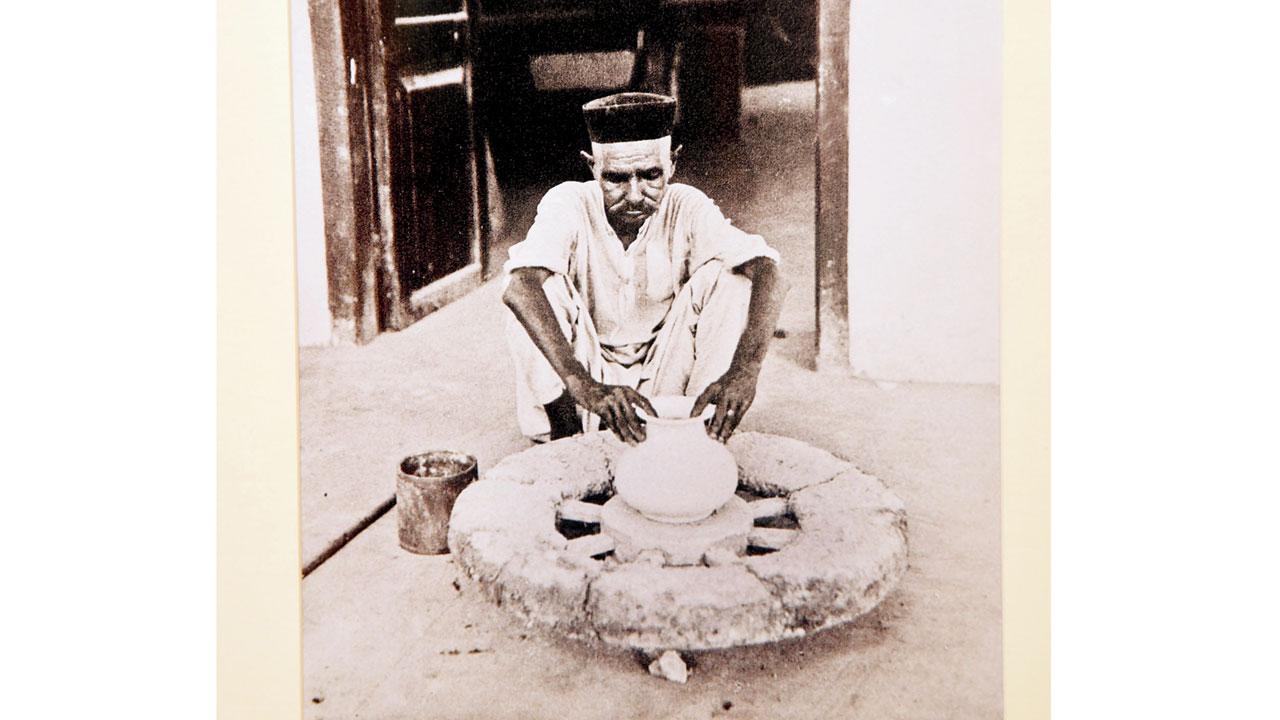 A potter during a Pottery Making Studio in Sir George Clarke Studios and Laboratories. This sketch was taken someday between 1910 
and 1930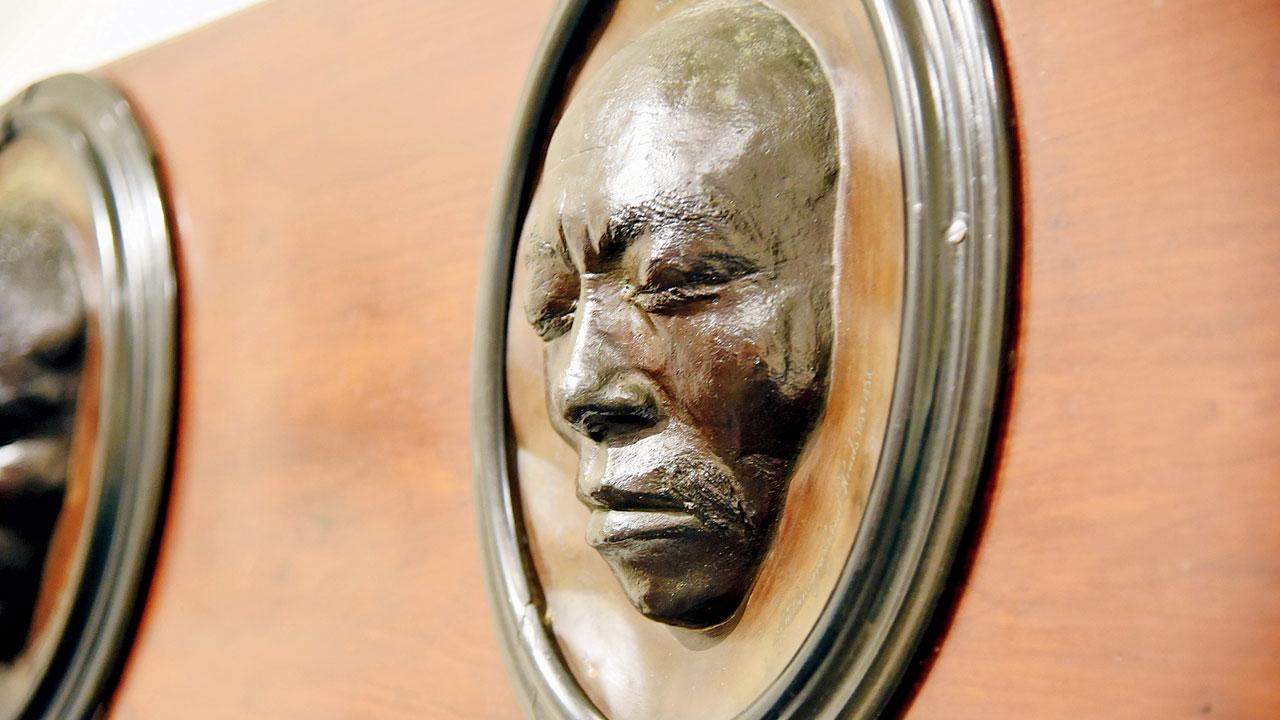 A facade from a array called Masks of Trans-Himalayan Tribes (1854-1857) by Hermann and Robert Schlagintweit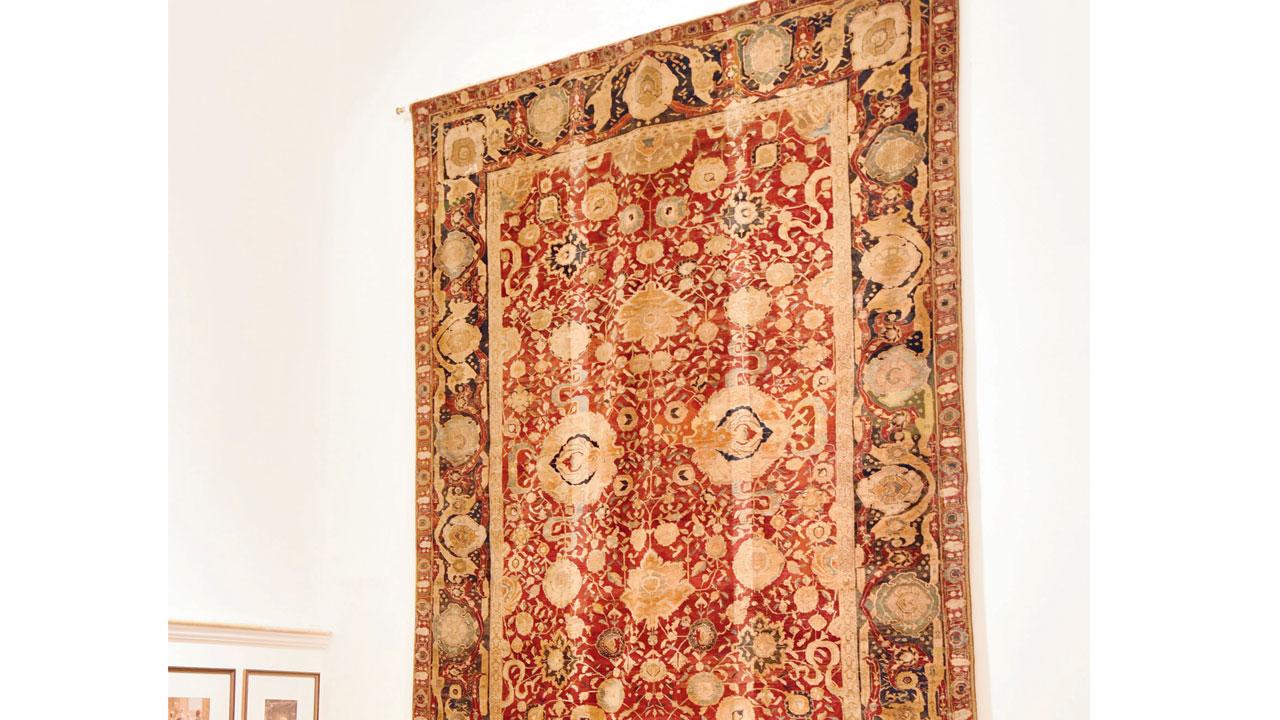 In a 1880s, Indian carpets were valued opposite a creation for their perplexing details. Understandably, a art of creation piled carpets was taught to jail inmates, too. This easy square was done by a inmates of Yerawada Central Jail in Pune
Till: Aug 31 Thursday to Tuesday; 10 am to 5.30 pm
At: Dr BDL Museum, Byculla. 
Log on to: bdlmuseum.org
A silk route
After Edwin Heycock, afterwards Sheriff of Bombay, used a Tussar silkworm to illustrate a advantages of an mercantile museum in a city, attendees became meddlesome in peculiarity silk farming. Specimens of silk worms such as Bombyx croesi and Attacus atlas were reared and displayed in a museum's healthy story territory compartment a 20th century. Merchants, and scientists from around a universe came to a museum captivated by a collection and experiments. To learn some-more about sericulture, attend an online event by Dr AP Jayaraman today. Register during education@bdlmuseum.org.
1867
The museum won a award during Exposition Universelle a Paris

<!–
.poll-error{
color: red;
}
.radio-form-wrapper {
list-style: none;
padding: 0;
margin: 0;
font-family: "BentonSansCond Medium";
font-size: 16px;
}
.radio-form-wrapper li {
border-bottom: 1px solid
margin-bottom: 10px;
}
.progress {
display: -webkit-box;
display: -ms-flexbox;
display: flex;
height: 1rem;
overflow: hidden;
font-size: .75rem;
background-color:
border-radius: 0.25rem;
}
.poll-progress {
width: 30%;
display: inline-block;
margin-top: 8px;
height: 11px;
}
.poll-yes-repeat {
width: 8%;
display: inline-block;
text-align: end;
}
.font-green {
color: green;
}
.font-red {
color: red;
}
element.style {
}
.poll-yes {
width: 60%;
display: inline-block;
}
.font-blue {
color:
}
.poll-display {
display: none;
}
.width-submit{
width: 25%;
color: rgb(255, 255, 255);
background-color: rgb(0 102 178);
border-color: rgb(0 102 178);
}
@media shade and (max-width: 480px) {
.width-submit{
width: 100%;
}
.poll-progress {
width: 30%;
}
.poll-yes {
width: 50%;
}
.poll-yes-repeat {
width: 14%;
}
}
–>